Ucuz satmak için 200 mm büyük iki tekerlekli yetişkin scooter
Ambalaj:

RENK KUTUSU

Marka:

HOMEDO SPOR

Menşe yeri:

Zhejiang, Çin (Anakara)
Ürün Açıklaması
Ucuz satmak için 200 mm büyük iki tekerlekli yetişkin scooter
Çocukluğunu hatırlayın, büyüdüğümüzde bir scooter ile oynuyoruz, diğer çocukların da oynayacağını görüyoruz, bu yüzden büyük çocuklar için özel olarak tasarlanmış bulunuyoruz - yetişkin scooter'lar, sizi mutlu etmek için çocukken hoşunuza gitmeye devam edin. koordinasyon ve denge ve daha da önemlisi, scooter nakliye, otomobillerden daha çevre dostu, bisikletten daha uygun hale gelmiştir, bu nedenle, yetişkin scooter en iyi seçimdir!
DETIALS GÖSTERİNİZ:
| | |
| --- | --- |
| Item NO | S200 |
| Wheel size | 200mm |
| Wheel material | PU |
| Wheeel number | 2 |
| Body material | Aluminum |
| Age | Adult |
| Color | White,black, silver,ect |
| Use height | 70-90cm |
| Suit height | 120-19cm |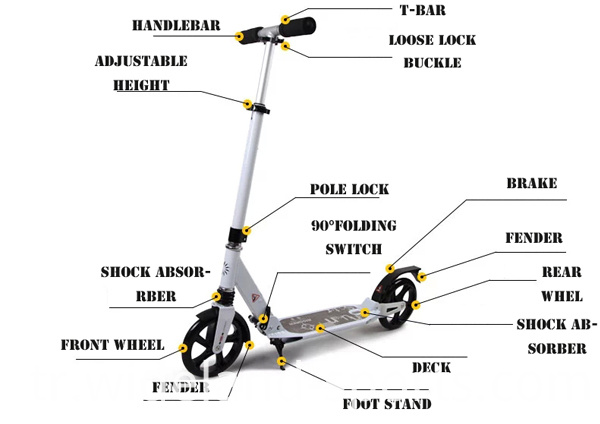 BÜYÜK RULO PATENİ
Pateni dengeleyen scooter'ı garanti altına alarak yeteneğini daha güçlü, daha fazla yıpranmaya karşı koruyan yeni bir PU malzemesi kullanın.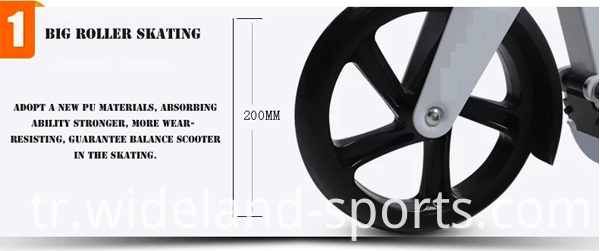 TÜM ALÜMİNYUM ALAŞIM PENDAL
Pendal genişleyen kalınlaşma, 100 kilograma dayanabilir, birinci sınıf deformasyona dirençlidir, kaymaz zımpara ile kazayı önler.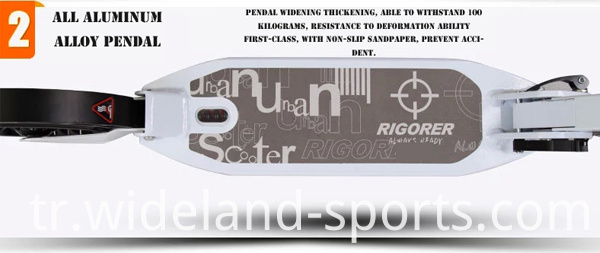 ÖZEL GÜVENLİK KİLİDİ
Özel güvenlik kilidi, bu scooter için özel olarak tasarlanmıştır, ayarlanabilir yükseklik, genel değildir.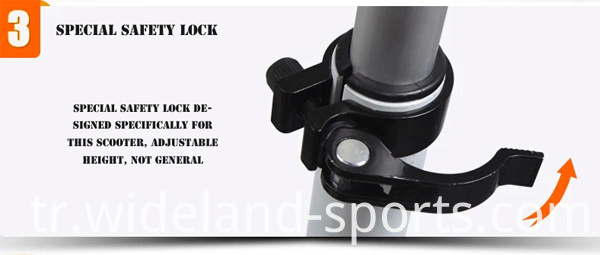 ÖZEL GÜVENLİK KİLİDİ
Scooter freni ve çamurluğu bir araya getiren organik bir bütün, saf alüminyum alaşımlı malzeme, paten yaparken sizi daha zarif hale getirir.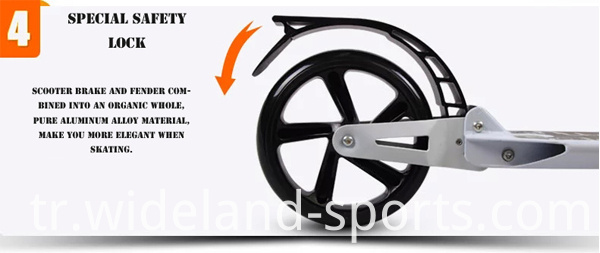 ÇÖZÜCÜ SÖKME
Dahili kilit, alüminyum tüpü sıkıca kilitleyebilir, titreşimi azaltabilir, patenle daha güvenli olabilir.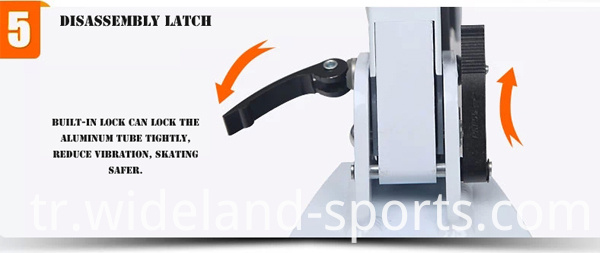 ÇİFT DAMPİNLEME SİSTEMİ
Ön ve arka tekerlekler ÇİFT DAMPİNG SİSTEMİNİ benimsiyor, patinaj daha yumuşak olduğunda jitter ve riski etkili bir şekilde azalttı.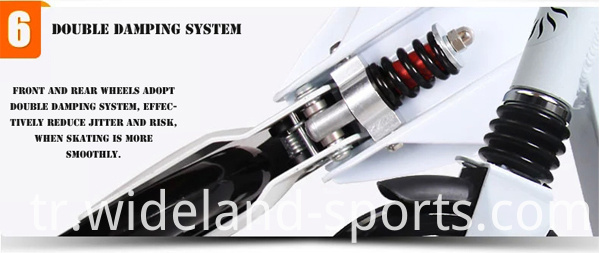 DÖŞEMELİ TASARIM
Tam scooter kazınmış katlı sistemdir, yolda daha kolay ve rahat bir şekilde taşımanıza izin verin.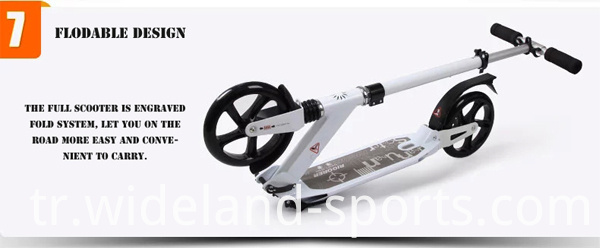 CE GÜVENLİK SERTİFİKA YETKİSİ
CE sertifikası, sıkı kalite kontrolleri, sizi daha rahat kullanmanızı sağlar.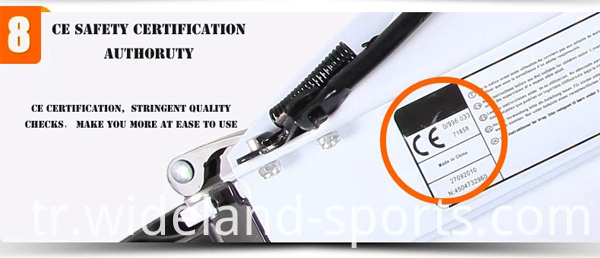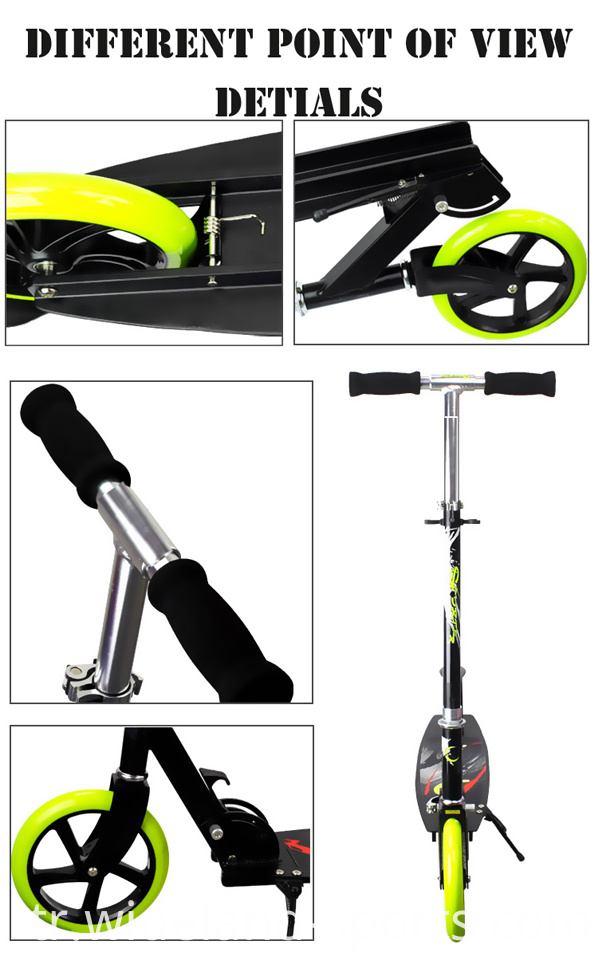 PRODCT SHOW: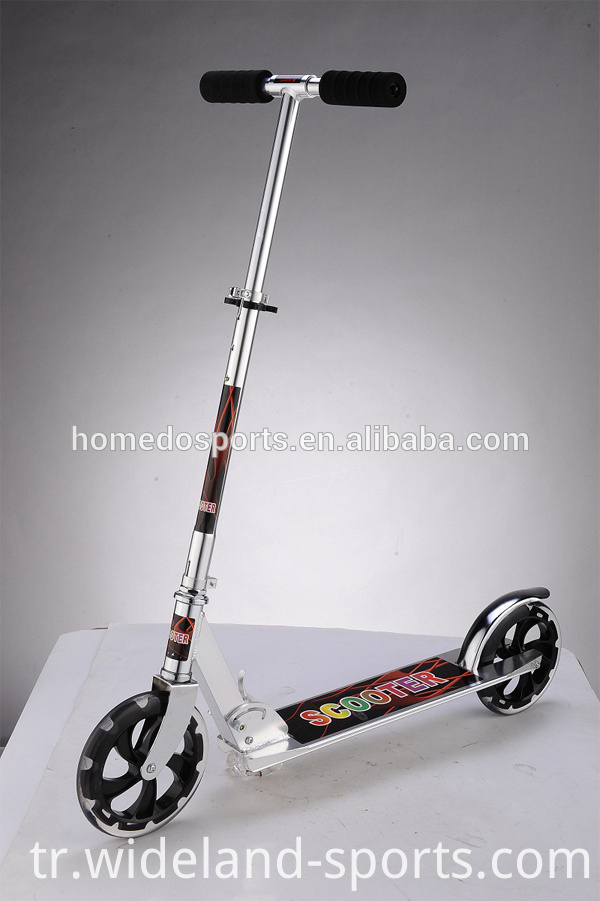 Ambalaj ve Nakliye
Ambalaj: RENK KUTUSU
Teslim Süresi: 12-25 Günler
Şirket Bilgisi

          About HomeDo Sports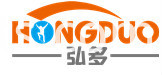 YongKang HongDuo Industry&Trade Co.,LTD was established in 2001.We are professional
 in producing Skateboard, Kick Scooters and so on. Our products are popular all over the world 
based on high quality,
competitive price,stylish designs and good service.
     Our products passed CE and SGS certificate. Our main market is Europe countries, Middle 
East, USA, Canada, South America, Australia etc
     Our products get its brand due to its quality and the speed to renew the product styles 
every year. Our factory make OEM for Disney, and supply to Walmart, Auchan
     Welcome to visit our company and hope we have chance to cooperate with you in the 
future!
OEM ve ÖRNEKLER Örnek
Örnek kullanılabilir, örnekleme süresi sadece bir gün. Feight'ın maliyetini öğrenmek isterseniz, bizimle iletişime geçin, örnek isteğinizi ve ayrıntı adresinizi verin. Size en kısa sürede cevap vereceğiz.
OEM Hizmeti
Gördüğünüz gibi, güverte, kamyon, tekerlek logosuna yerleştirilebilir. ve asma kartları da mevcuttur.
Referans için efekt resmi yapacağımız tasarımı bize önerin.
İletişim bilgileri Herhangi bir sorunuz, lütfen benimle temasa geçmekten çekinmeyin. En kısa sürede cevap vereceğim.
İletişim bilgilerim şu şekildedir: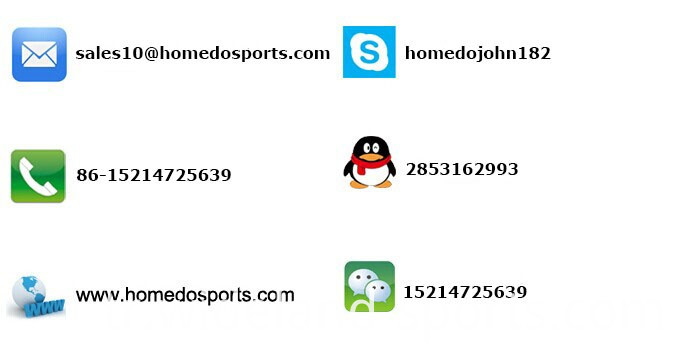 Ürün kategorileri : Yetişkin Scooter
Bu tedarikçi için e-posta